Posted By T on September 30, 2010
Earlier today, Doug Gottlieb who was filling in for Colin Cowherd on his radio show interviewed former NFL coach, current NFL Network analyst, Jim Mora. The topics were focused exclusively on the resurrection of Michael Vick and Donovan McNabb's return to the city of brotherly love this weekend. Things got ugly quickly when Gottlieb insinuated that had Vick, who was a Pro Bowl quarterback in Atlanta, not been "lazy" and had "bought in" to what it takes to be a good NFL quarterback maybe Mora would still be coaching there. Mora did not take that question well and responded with a few jabs of his own.
Then Gottlieb goes on and asks Mora how the fans in Philly should "feel" about McNabb coming back this weekend to play his former team and Mora responds with, "Is this your first interview? Jesus Christ"
And Mora's final words?
"You were a real joy. Thanks." That about sums it up.
Enjoy the video: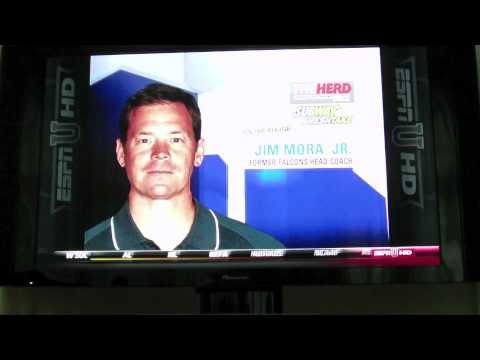 Tweet This Post
Digg This Post